Professionally,  we thrive on relationships, challenges and creative marketing. We're unique in the way that we personally execute any SEO, display, pre-roll, social media, content marketing and paid search campaigns in house. Many companies outsource these strategies and only advise and/or project manage, which we can do as well, but it can definitely help on cost and performance when you're working directly with the campaign manager.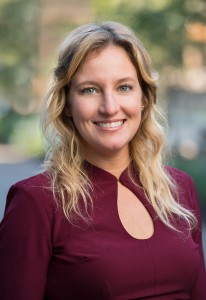 Aleasha Bahr is the principal of Bahr Marketing. She has been assisting small and medium companies with their SEO, paid search, campaign performance analysis and web design optimization since 2008. Relationships and a constant commitment to an informed and flexible strategy have been the keys to her success. She's a big believer in a collaborative and completely transparent approach to business that always keeps the client's best interests in mind.
Aleasha was a long time Austinite but recently moved and currently resides in Denver, Colorado with 3 (yes 3!) fur babies (dogs) and a wonderful husband. She's a fierce animal rescue advocate, active Junior League member, avid traveler and the type of person that loves language, people and culture. If there's an outdoor activity, she's interested.
You can learn more about her work and successes through her Linked In page.
Bahr Digital also proudly collaborates through partnerships with top media, PR and graphic design professionals in the market. If you're in need of services outside of Bahr Digital's scope, we can save you time with proven references we've vetted to ensure you receive the best service. We can even project manage these pieces to keep everything as efficient and seamless as possible for our clients.
If you're interested in working together please contact us to discuss how we can help your business grow!